Happy Halloween Everyone! Here is a little video to "brighten" your day. Enjoy!
Making your own air tank? It isn't on the list of good ideas, but for purely educational purposes I had to try. It actually turned out to be air-tight and it didn't explode so all in all it was a good test. To add onto the success all of its components were made from recylced aluminum. For instance, the main cylinder came from an old umbrella and the end pieces were from scrap plate. All in all, was the project fun? Yes!! it was a blast! If you do attempt to make your own air tank DO SO AT YOUR OWN RISK!!!!! I am not responsible for what you create so please use your best judgement! With that said, Have a Fantastic Day!
Two Days ago we published pictures of the welded square tube steel stating, "Build season is Coming" and then, "Build Season is Here". Today, however, we have a video of all the steps it took to make it. Except who wants to watch an hour of production when you can see it in a minute!
Merry Christmas and Happy New Year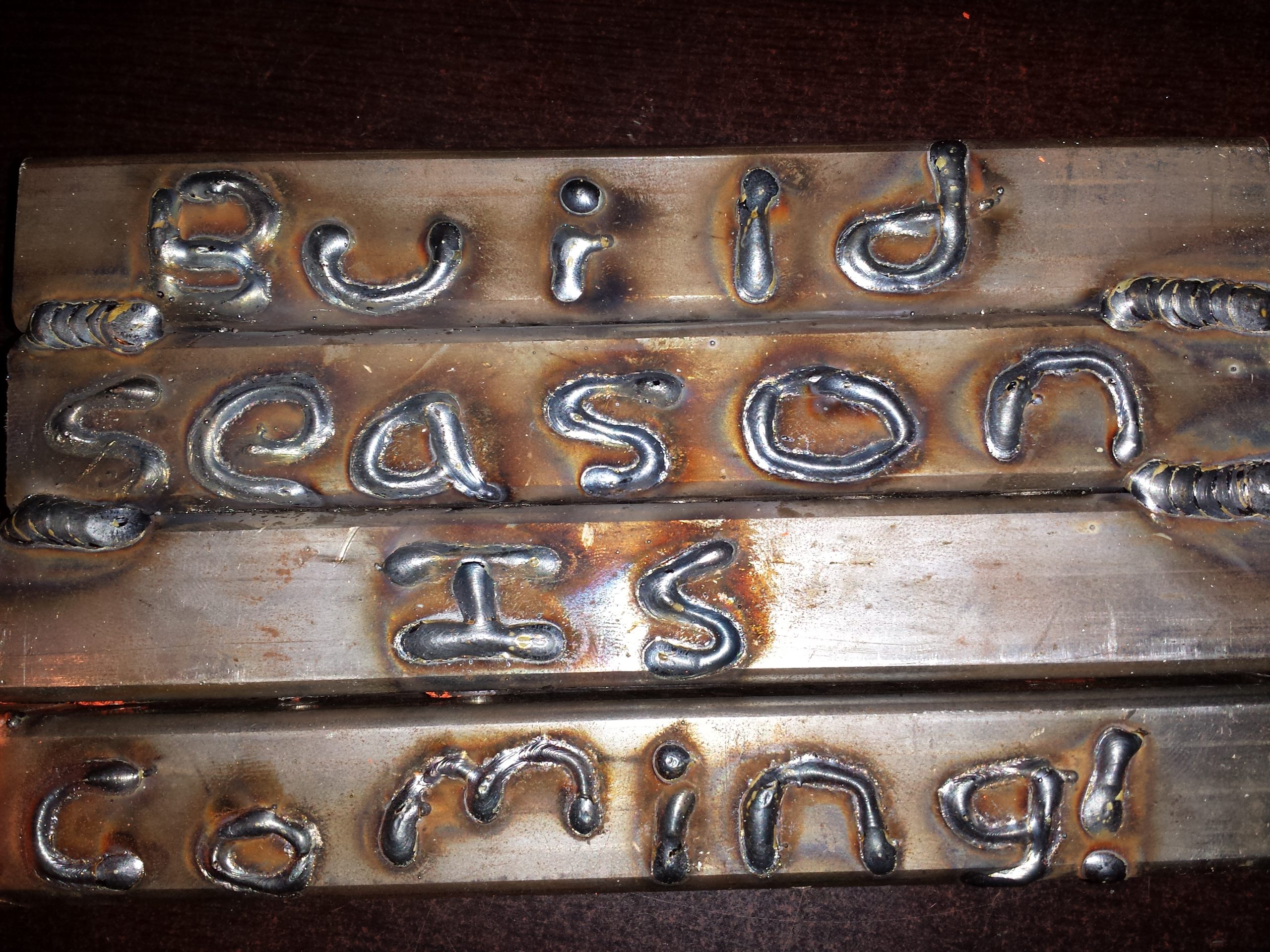 Today we welded some square tubing together for an intro video. As the pictures show it first says, "Build Season Is Coming", it then switches to "Build Season Is Here".